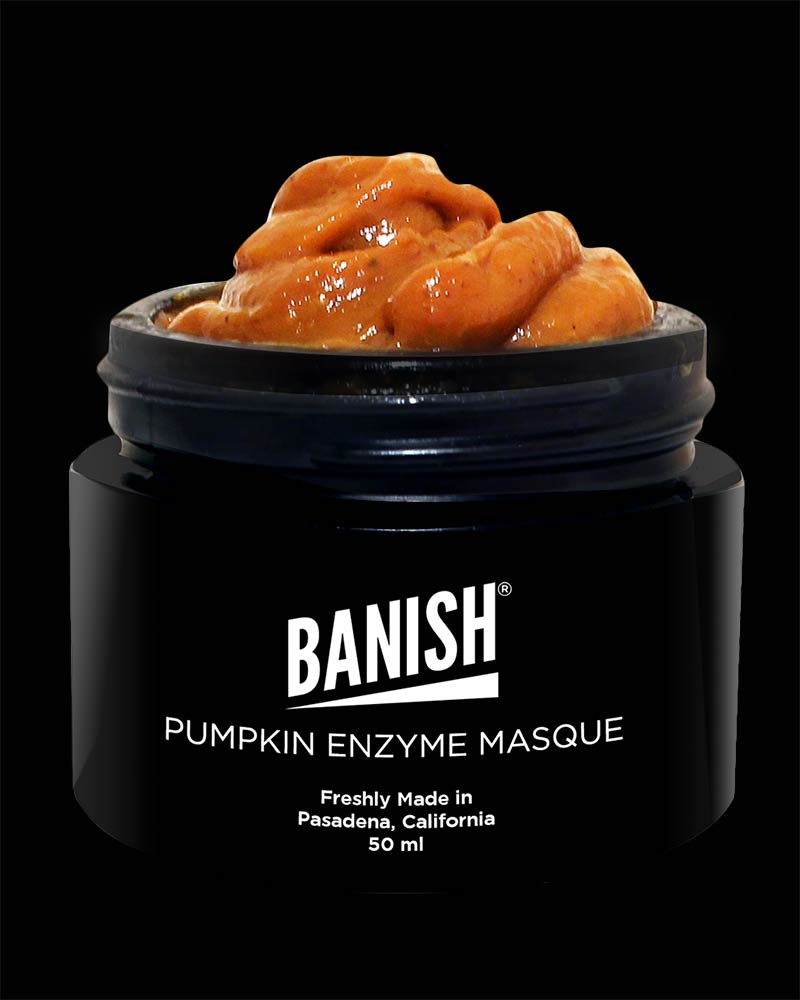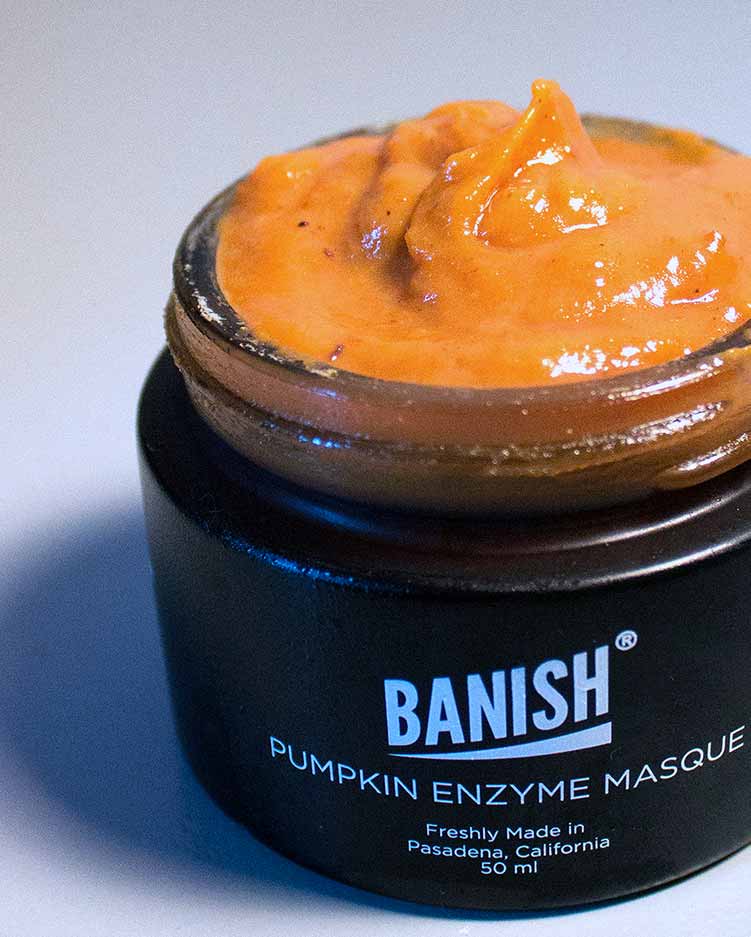 Pumpkin Enzyme Masque - Instant Glow
Customer Favorite Mask For Dark Spots and Breakouts
---
Apply, wash off in 10 minutes, see instant glow & smoothness!
An exfoliating mask to reveal your best skin.  It's a customer favorite, and trending on TikTok for good reason!  
What The Pumpkin Enzyme Masque Does
Resurfaces Skin with natural AHAs
Reduces oily skin appearance
Reduces congested skin to help clear pores, blackheads & prevent acne
Improves dullness 
Improves Skin Clarity and Skin Tone
 Use the pumpkin enzyme masque to prevent cystic acne 

Why it works: 
Glycolic acid molecules are small enough to deep clean pores  

Clogged pores + excess oil = acne 
Suitable For
Oily Skin
Combination Skin
Dry Skin
Normal Skin
Shelf Life: 6 Months - store in a cool dark place like the fridge to extend and maximize shelf life.
Free of artificial fragrance & dyes.  Use 1-3 times a week.  
After 1 week of the Pumpkin Enzyme Masque.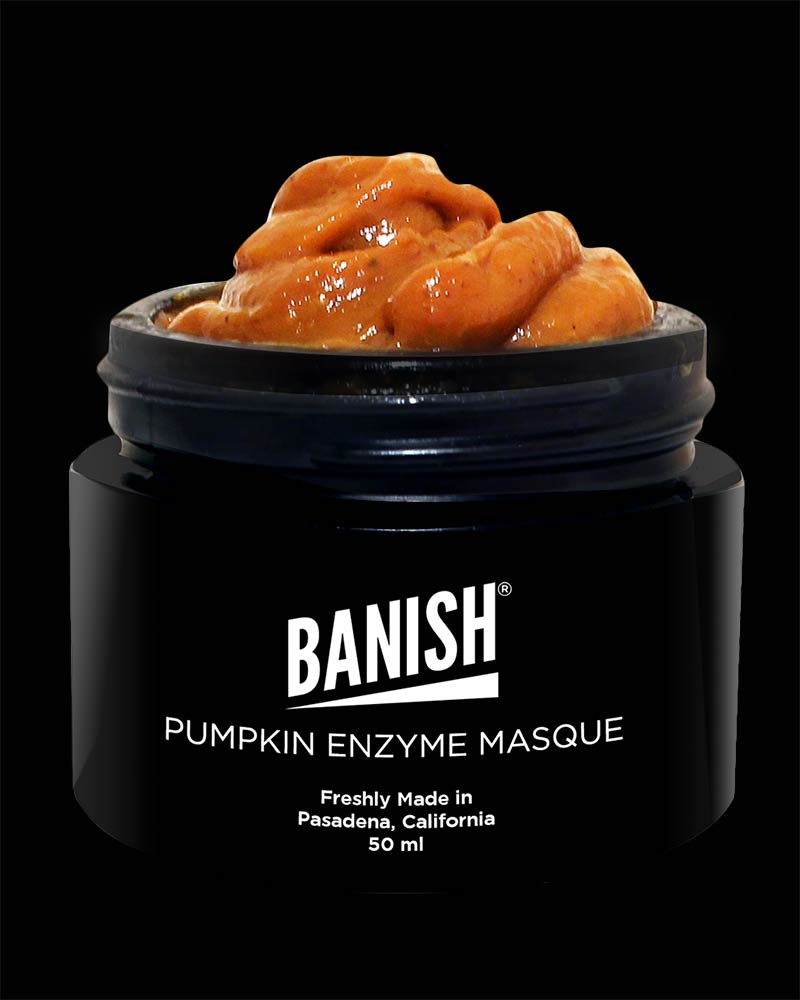 Spread thin layer on face and let sit for 10-15 minutes. Wash off thoroughly. Mild tingling sensation within the first minute or two of applying the mask is normal. If excessive stinging or irritation occurs, rinse off with cool water.

Use 1-3 times a week or as often as needed.

Store in a cool dry place. Wear sunscreen with SPF 30+ during the day.

Consult with a doctor before use if you are pregnant or breastfeeding.
Ingredients: Pumpkin Fruit Purée (Cucurbita Pepo), Water (Aqua), Glycerin, Tetrasodium EDTA, Vitamin E (Tocopherol), Sunflower Seed Oil (Helianthus Annuus), Phenoxyethanol, Citric Acid, Meadowfoam Seed Oil (Limnanthes Alba), Xanthan Gum, Glycolic Acid, Vitamin C (Ascorbic Acid), Organic Sugar Cane Extract (Saccharum Officinarum), Organic Bilberry Fruit Extract (Vaccinium Myrtillus), Organic Sugar Maple Extract (Acer Saccharinum), Organic Orange Peel Extract (Citrus Sinensis), Organic Lemon Peel Extract (Citrus Limon), Organic Cranberry Fruit Extract (Vaccinium Macrocarpon), Organic Neem Seed Oil (Melia Azadirachta), Organic Rosemary Leaf Extract (Rosmarinus Officinalis), Organic Sunflower Seed Oil (Helianthus Annuus), Organic Cinnamon Cassia (Cinnamomum burmanni) Powder, Organic Ginger Root (Zingiber officinale) Powder, Organic Nutmeg (Myristica fragrans) Powder, Organic Allspice (Pimenta dioica) Powder, Organic Clove (Syzygium aromaticum) Powder, Organic Cardamom (Elettaria cardamomum) Powder, Organic Alcohol
Why People Love It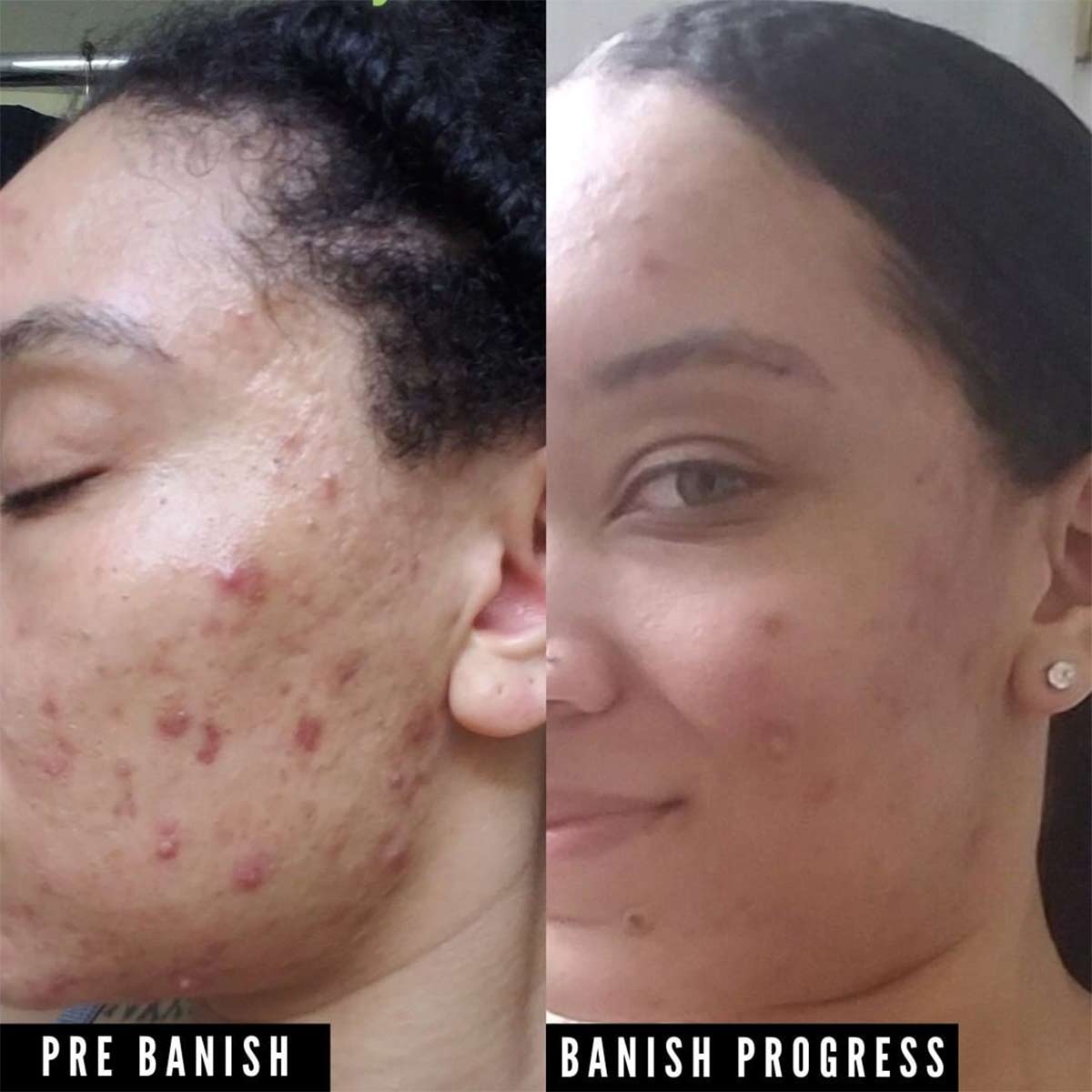 30 Day Results
"I have been using the Pumpkin Enzyme Mask and I am in love with how this mask makes my skin feel and look.
My skin feels so amazingly smooth after rinsing the mask off.
I use this 2 times per week. I would definitely recommend this to anyone wanting to improve their skin."
Ingredients That Work
Made with ingredients that provide multiple benefits for the skin to tackle several skin concerns.
Perfect to add in your routine just one to two times a week
This product is rated 4.6 of 5.0 stars.
It has received 1333 reviews.
Holy flippin grail of a product! Will be purchasing again and again
Pumpkin Enzyme Masque
I in love with this mask ! Smells like real pumpkin and make my skin so smooth and bright in 10 min 🥹this is definitely best pumpkin enzyme masque I ever tried before
Skin Type:
Acne Prone or Sensitive
A Must Have in My Routine
I love the way this mask feels when I apply it. I can feel it working, and my skin is immediately softer after removing. When used consistently as directed, it helps keep my skin clear and bright and much less congested.
Skin Type:
Acne Prone or Sensitive
You need this!
This is such a game changer for your skin. Truly a holy grail type of product! My skin is soooo sensitive and the mask does tingle when I first put it on but wowwww the results! Glowy clear skin!!!
Soothing
I really like the texture of the mask. It feels good and soothing when I applied to my skin, leaving my skin feeling fresh.
very effective
dries up pimples overnight! its amazing!