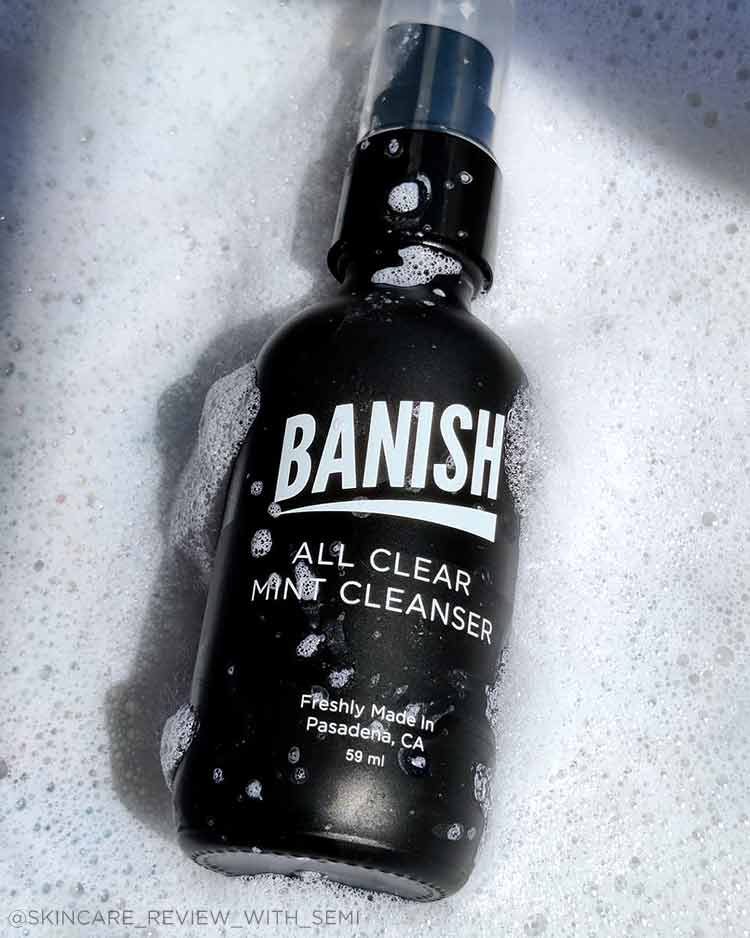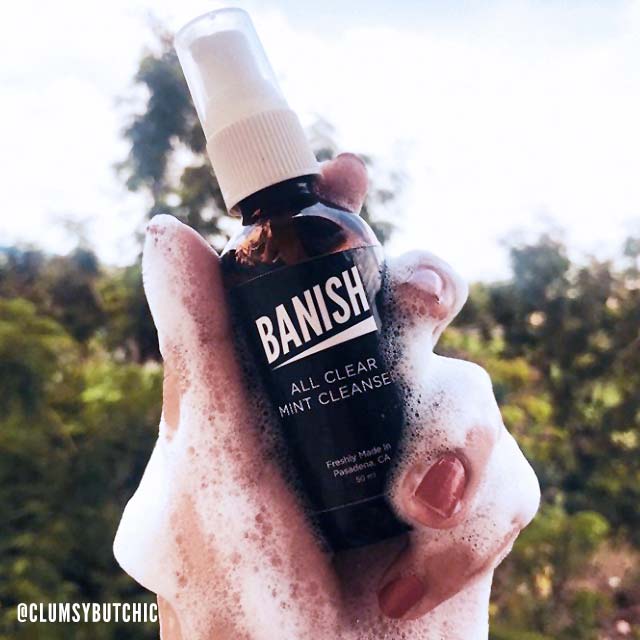 All Clear Mint Cleanser
Refreshing Gentle Foaming Cleanser with Chamomile and Ginger
---
Our last restock 😢.
A refreshing cleanser that's great for the skin barrier!   Made with a combination of ingredients in an aloe base that have anti-inflammatory, cleansing, and anti-bacterial properties. 
Perfect as a daily cleanser, or as a second cleanse!
Ideal For: Oily, Dry, normal or combination skin types.
Key Ingredients That Support Skin Barrier:
Allantoin
Aloe
Glycerin
Panthenol ( Provitamin B5)
Why These Ingredients:
Allantoin - Softens and moisturizes the skin with protective properties
Aloe Vera - moisturizing, anti inflammatory and soothing properties
Glycerin - humectant that draws water into the skin to hydrate and soften skin
Panthenol - Improves skin hydration and elasticity
Cleanser type: Gel
What Our Customers Think: "I have combo skin which is a huge pain. A lot of cleansers dry out parts of my skin way too much. But this cleanser is really great. A little really lathers up quite well, it feels great on my skin, and my skin isn't overly dry once I'm done. Definitely my go to cleanser now." - Alicia
*changes in color is normal due to the natural ingredients of the product
How To: Apply a dime size amount of cleanser to damp face and massage for 30-60 seconds. Rinse off with water. Use daily, twice a day.

Can be used twice to remove makeup in the first cleanser.

Ingredients: Aloe vera (Aloe barbadensis) leaf juice, Decyl glucoside, Sodium lauroyl lactylate, Glycerin, Cucumber (Cucumis sativus) fruit extract, Propanediol, Matricaria (Chamomilla recutita) flower extract, Aqua, Pineapple (Ananas comosus) fruit extract, Peppermint (Mentha piperita) oil, Ginger (Zingiber officinale) oil, Carica papaya (Papaya) fruit extract powder, Grapefruit (Citrus paradisi) oil, Spearmint (Mentha spicata) oil, Allantoin, Panthenol, Sodium gluconate, Phenoxyethanol, Caprylyl glycol, Sorbic acid, Xanthan gum
This product is rated 4.7 of 5.0 stars.
It has received 249 reviews.
The best cleanser I have ever tried
I have tried a lot of cleansers but nothing beats this one. It's refreshing and leaves your skin feeling cool. I don't feel dry and love that it's made from scratch instead of sitting on a shelf for so long.
Skin Type:
Acne Prone or Sensitive
Refreshing but not fully moisturising
I find it hard to find a cleanser that is the right level of moisturising and cleansing for dry acne prone moderately sensitive skin that doesn't leave that tight feeling or too stripping. I enjoy this cleanser for the refreshing element and feeling minty clean on the skin but would recommend only using at night with an oil based cleanser first to remove make up and SPf residue before a rich night care routine with a sleeping mask as I found it doing too much in the morning and not replenishing skin and other products I use before daily skincare and makeup. I don't have overly dry skin either. I think maybe Banish could do a cleanser range for varying skin types and an SPF/make up remover.
Very good cleanser
It's a very good gentle cleanser. I love it!
Never had a better cleanser!
I believe I jumped on this product as soon as it was released. I was using more of charcoal based product. Which did a great job keeping my face clear. But I felt like it was getting harsh and dry on my skin. This has a very mild treatment with a hint of mint to make sure you know it's there. I believe I've been through 2 formulas. The current formula does a great job but I noticed it doesn't get as sudsy. So I almost feel like I have to use more. I think I'm close to the end of my bottle so I need more soon!
Best cleanser!! Please restock !
Amazing product
This product is been used by me consistently for more than 2 years everyday as it's simply brilliant. It calms redness and makes your skin feel incredibly clear and soft - highly recommend.