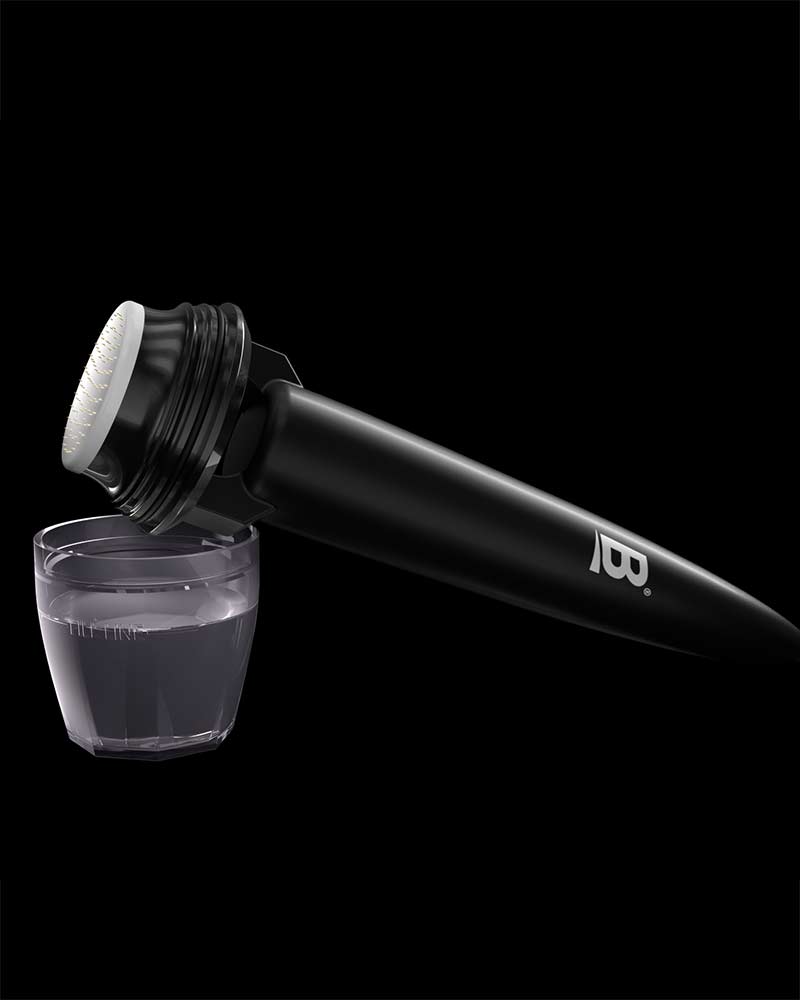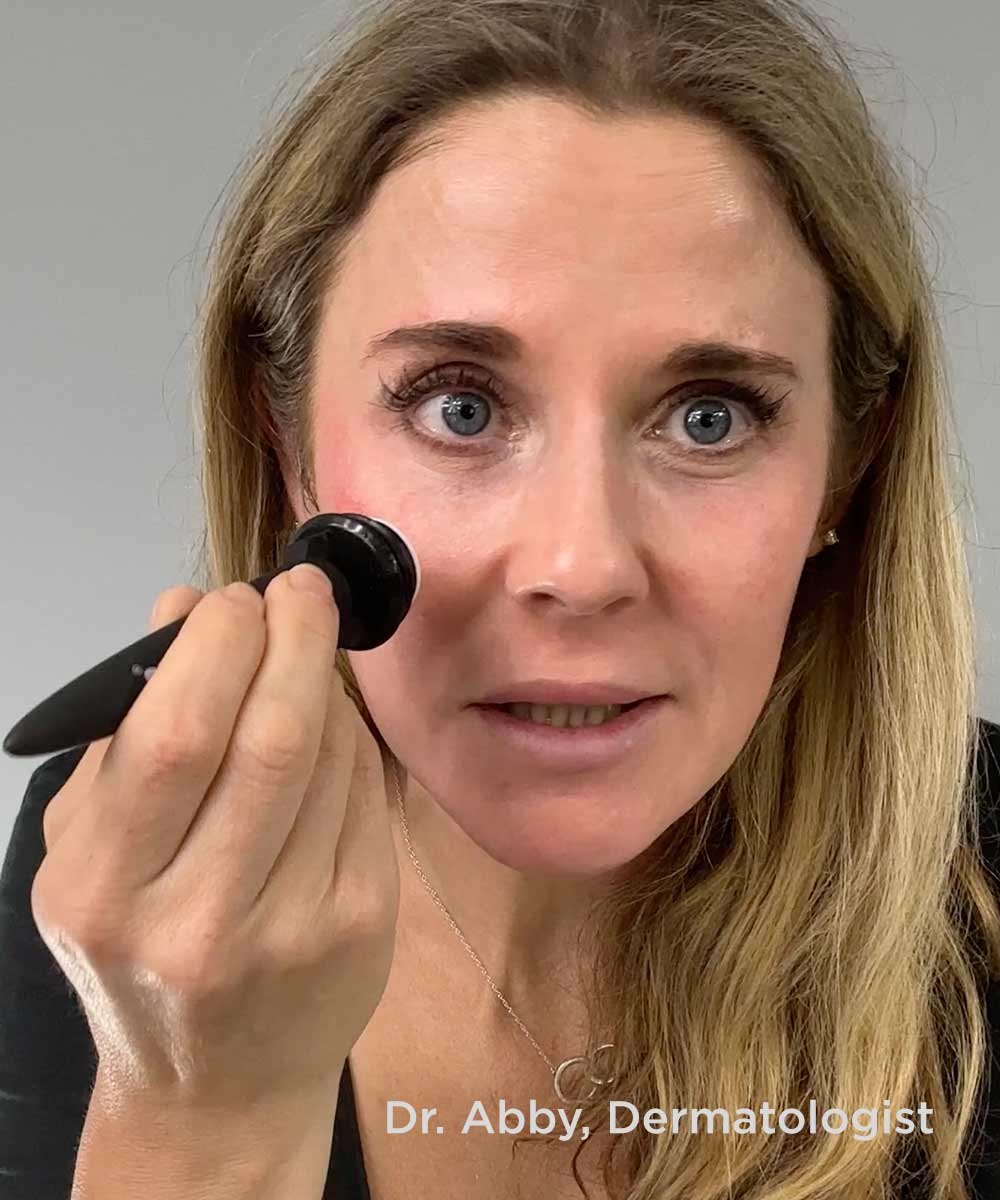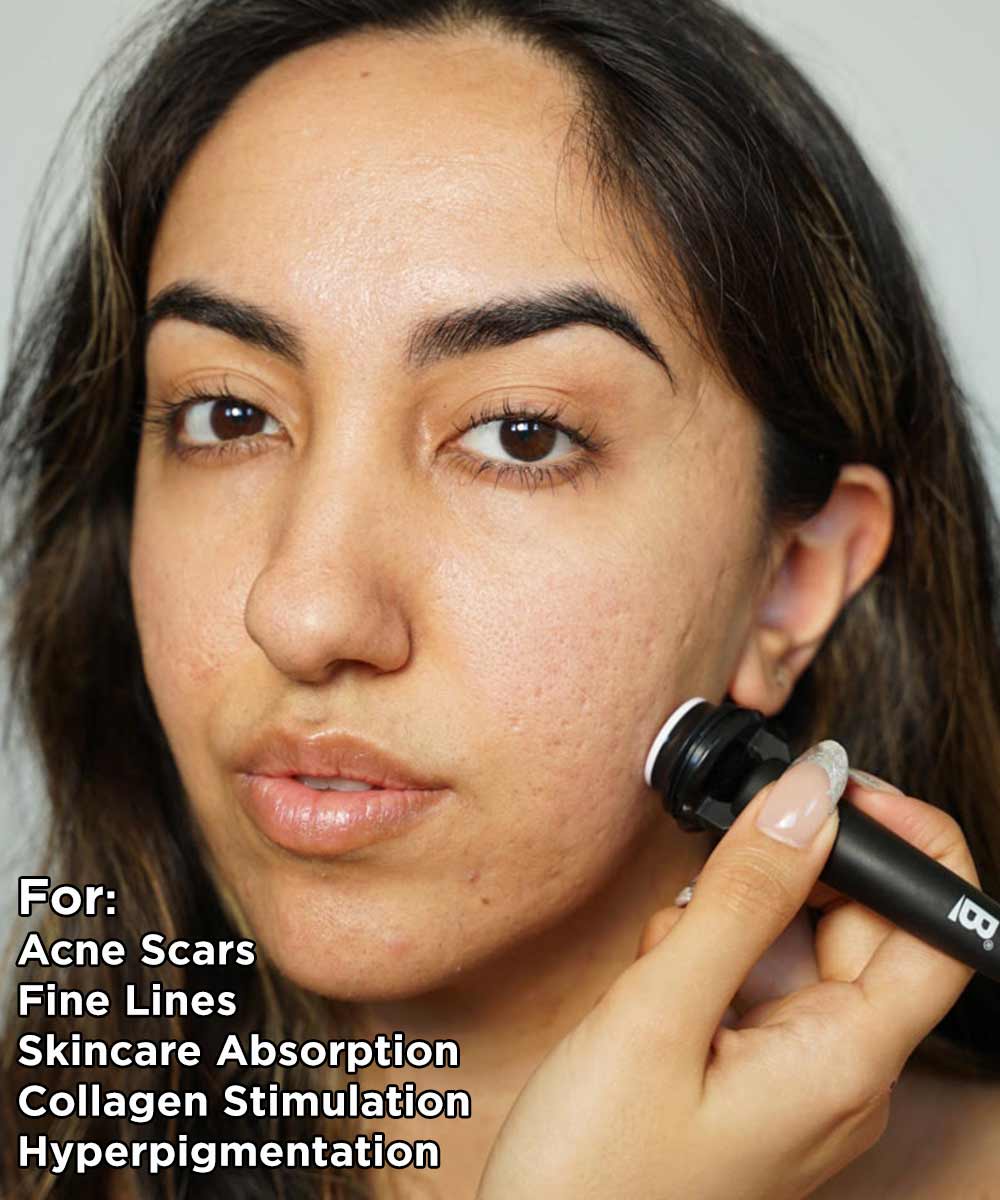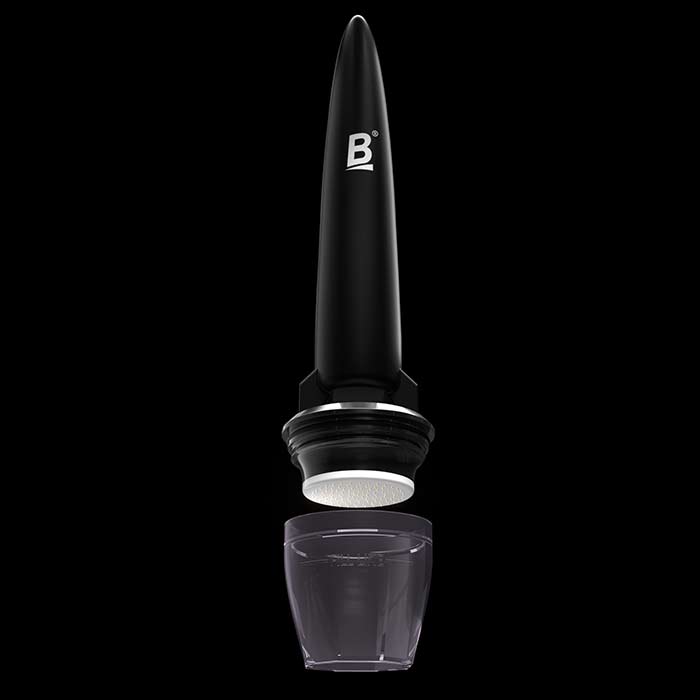 Banisher 2.0
Dark Spot & Acne Scar Removal Tool
---
The patented Banisher 2.0 home use microstamping tool stimulates collagen in skin to help reduce the look of acne scars, fine lines, and dark spots.  Also lets your topical skincare penetrate deeper into the skin. 
Naturally reduce the appearance of old or new acne scars or hyperpigmentation without downtime. 
Why The Banisher 2.0 Is Safer Than The Rest

24k Gold plated titanium bristles promotes collagen and gold has antibacterial properties

Presses down straight on the skin while rollers scoop into skin at an angle.

Bristles are thinner and finer than anything else on the market

Sanitizing Cap
Banish Compared To Other Acne Scar Treatments
| | | |
| --- | --- | --- |
| Treatment | Cost Per Session | Recovery |
| Banish Kit | $10 | Overnight |
| In Office Microneedling | $400 | 2-5 Days |
| Chemical Peel | $500 | 4-7 Days  |
| Laser Treatments | $2000 | 1-2 weeks |
High Quality: Manufactured by the same place that creates all the professional microneedle tools that the med spas and professionals use! 
How Often: Use Once every two weeks, or up to once a week.  Some notice a plumping effect the next morning!
What to apply after?
Don't use exfoliating products or retinoids right after the Banisher. 
A comparison study shows application of a vitamin c serum after microneedling had better improvement of acne scars!
Make sure your serum is something your skin is used to and free of fragrance, or you can use a basic hydrating serum. 
We created the Banish Serum specifically to be paired with the Banisher because it is made fresh daily with non oxidized L-ascorbic acid, free of dyes, has a minimum ingredient list and contains a hydrating glycerin base to reinforce the skin barrier. 
Comes with full instructions on how to use it, read them before using! 
Avoid using over active breakouts or rashes and always sanitize before each use!  We recommend applying the Banish Serum after microstamping with the Banisher 2.0 
The Banisher 2.0 is reusable up to 8 sessions, so you can do a full session for under $10 each!  We recommend replacing for sanitary reasons and to prevent blunting of the bristles. This goes for any microneedling type tool! 
Featured On:
★★★★★Featured Review from Jessica: 'First time using a product like this and I absolutely love it. I have only used it 4 times (once a week) but I can tell a different in the texture of my skin and how fast my skin is repairing itself. I am acne prone and this has not irritated or caused any new breakouts.'
Banish Compared To Other Acne Scar Treatments
| | | |
| --- | --- | --- |
| Treatment | Cost Per Session | Recovery |
| Banish Kit | $10 | Overnight |
| In Office Microneedling | $400 | 2-5 Days |
| Chemical Peel | $500 | 4-7 Days  |
| Laser Treatments | $2000 | 1-2 weeks |
Banisher Compared To Other Rollers
On roller shaped micro needle tools, the bristles roll into and out of the skin at an angle which causes more irritatation to the skin compared to the Banisher micro stamping tool. The Banisher also creates the least amount of trauma due to the way the bristles press down and because our bristles are finer. Therefore the Banisher has less side effects and faster healing time.
Recommended By Dermatologist Dr. Anna Chacon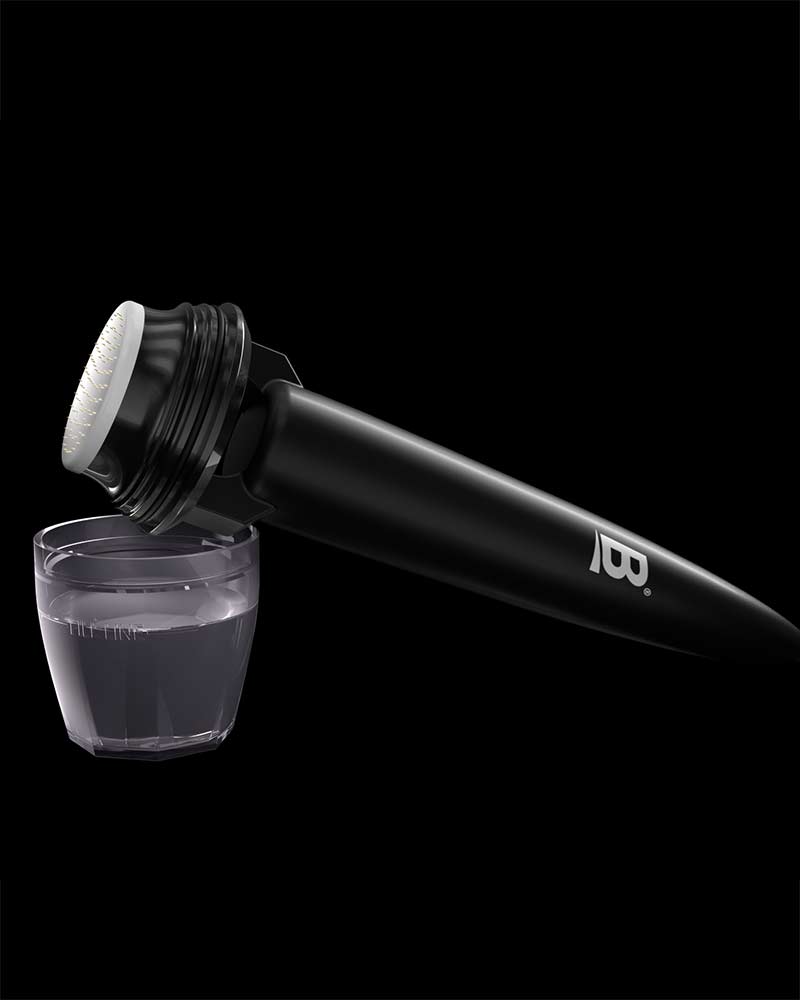 1. Always start with freshly cleansed skin and hands.

2. Sanitize Banisher with 70% Rubbing Alcohol for 5 minutes. Twist cap off, pour alcohol up to the fill line, and twist back on. Let the bristles touch the rubbing alcohol for at least 5 minutes. Remove cap and let banisher air dry for up to 2 minutes.

3. Press the Banisher 4-5 times on each area you want to improve. Lift Banisher up, and rotate the Banisher about 90 degrees before each time you press down.
Do not twist or rotate banisher while it is still on your skin!

With clean hands, Pat on 2-4 drops of Banish Serum or a pea sized amount of Vitamin C Creme after use.

Clean Banisher again with rubbing alcohol and discard the used alcohol. Twist cap back on for storage.

Use up to once a week. Do not apply makeup or exfoliating products until the next day.

Not to be used over active acne, rashes, or over other active skin conditions. If in doubt, ask your dermatologist!

Consult with your dermatologist before use if you are currently or recently using a prescription based acne cream or medication.

The bristles are made out of 24k gold plated titanium.
This product is rated 4.4 of 5.0 stars.
It has received 413 reviews.
I absolutely LOVE the Banisher 2.0!
I use it religiously every Sunday night. My skin texture is clearer and smoother. It is definitely a staple in my skincare and beauty routine.
I love using the Banisher 2.0. I'm finally at a point in my skin journey where I can focus on healing my scars ,and the Banisher is a cost effective tool to help with that.
Seriously one of my favorite tools to plump and refresh my skin. Will keep using
Skin Type:
Acne Prone or Sensitive
Great product
I had severe cystic acne a couple years ago. And while the acne cleared up, I was left with scarring and hyperpigmentation. I have only been using the product for 4 weeks, but I have already noticed a difference in the appearance on my scars and hyperpigmentation.
Happy first time user
Already see a difference in my skin...especially some fine lines after only one use. Says to replace after 8 uses...do we replace the whole device or do you sell just the tips...if yes how do I purchase replacement tips?
Radiant skin
I bought Banish three weeks ago, and used it only once. I bought it to diminish my acne scars, but haven't noticed major changes; however, my skin looks plumper and radiant overall. My wrinkles are also diminishing. Overall the complexion of my skin is improving. I will keep using Banish every week. Can't wait to see more results!